Photos & More
WESTWOOD Elementary
Fall 2016 Sand Dollar Summer book projects
Dioramas, Film strips, book covers, oh my!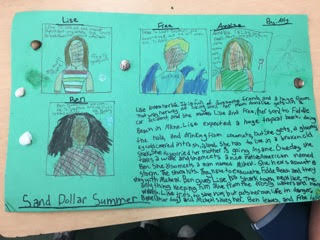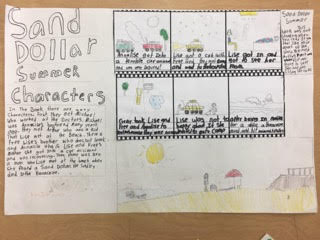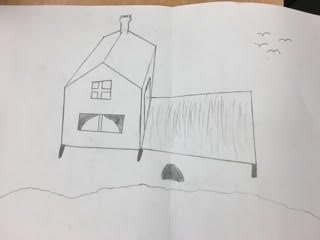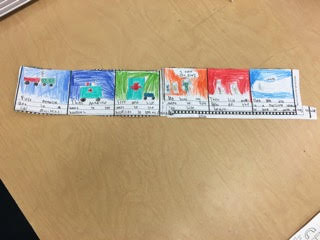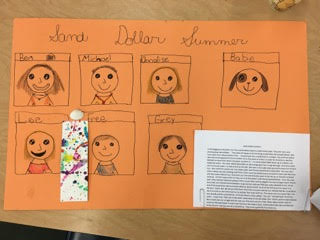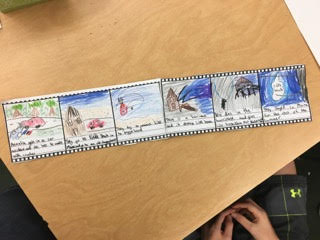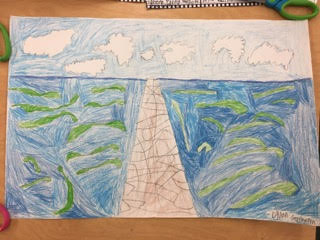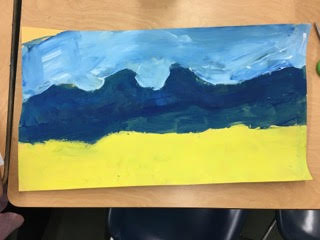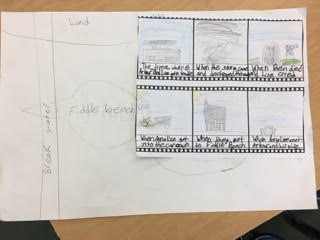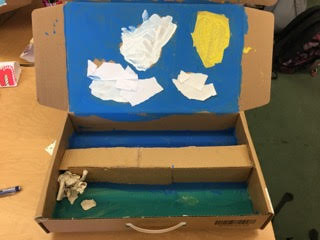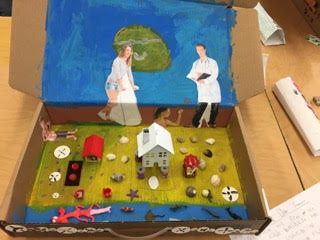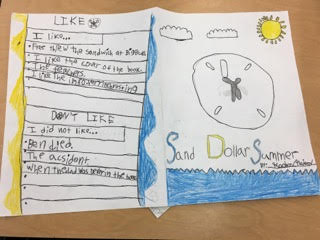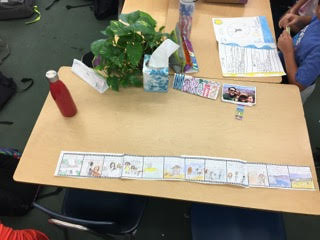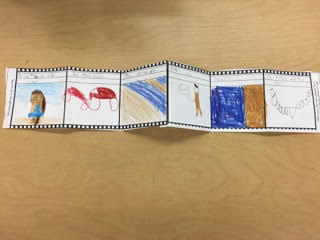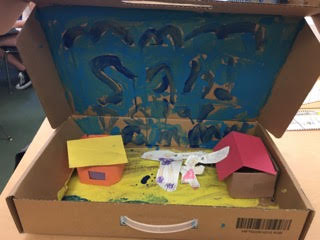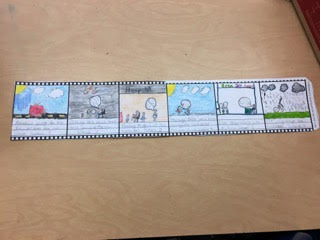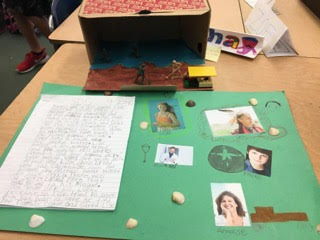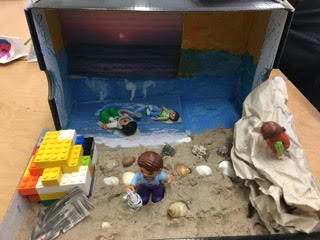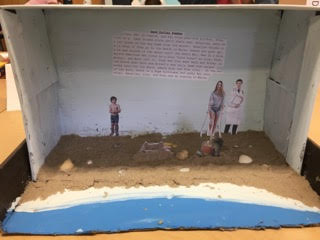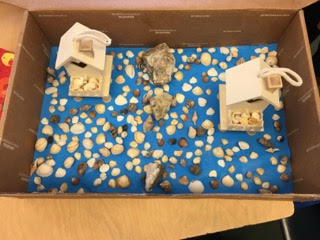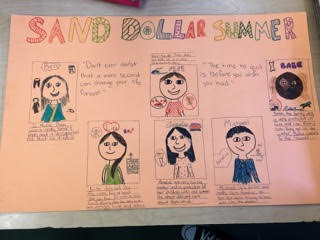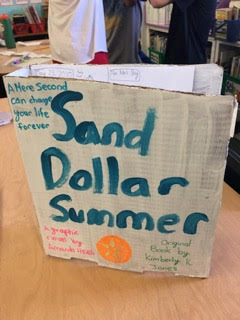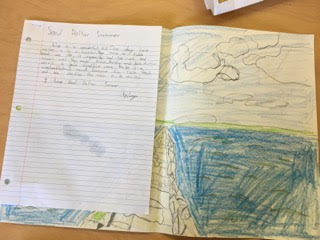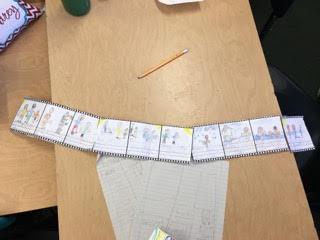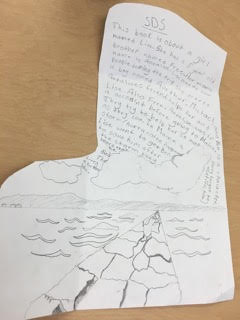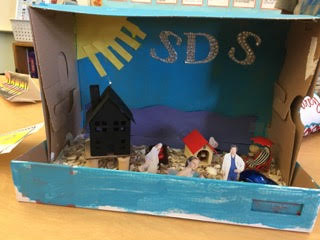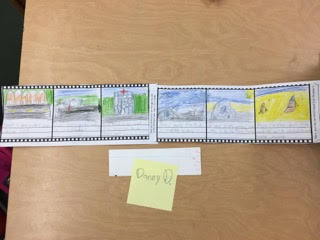 WESTWOOD Elementary
March 2013
In the fall of 2012, Mrs. Garringer's class did book projects on Sand Dollar Summer, and then in the Spring they read The Genie Scheme. WOW! I'm honored! In March, I visited their classroom to answer questions about both books and about writing in general. I also read from my ! new ! work-in-progress, The Golden Cage.
Below are some of the most wonderful, creative book projects I have seen. Mrs. Garringer asked her class to create a filmstrip, a snapshot, a book cover (front and back, complete with "blurbs"), or an A-B-C story. I can't tell you how much fun I had reading these, and I thought readers everywhere would like to see their work:

Clearly, the photos cannot do such work justice, but you get the idea!
BRAVO!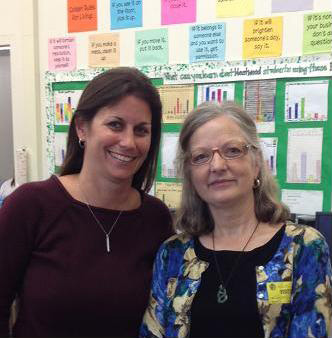 Kim & Mrs. Garringer. What a class! What a teacher!
---
Plymouth Elementary
September 2012
On September 6, 2012, 43 students from Mrs. Cahoon's Plymouth Elementary School started from Rye, New Hampshire on a memorable overnight visit to Star Island, one of the Isles of Shoals.
The overnight program began with a great boat trip. Upon arrival, we did a writing exercise on the lawn of the historic Star Island Family Conference and Retreat Center.

After dinner, we headed down to the beach and had smores around a bonfire while Kim read Chapter 4 of Sand Dollar Summer

There is nothing better than smores around a bonfire at the beach!
But that wasn't all! After the bonfire, we had a dance complete with lights and our own DJ, Jeff. And then we all went outside and hunted for constellations under the starlit sky. What a day! What a night!
| | |
| --- | --- |
| | All good things come to an end... Kim and Mrs. Cahoon on Captain Pete's boat returning from Star Island |
---
The Inspiration for BABE in SAND DOLLAR SUMMER
Inspiration comes in all shapes and sizes and species...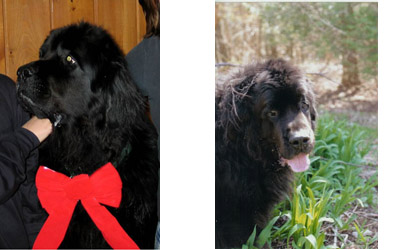 Here's Baloo, our Newfoundland who was the inspiration for Babe in Sand Dollar Summer. He lived to be 14 years old! As his headstone says, he was The Best Beast in the East.
---
Midlothian Mother/Daughter Book Club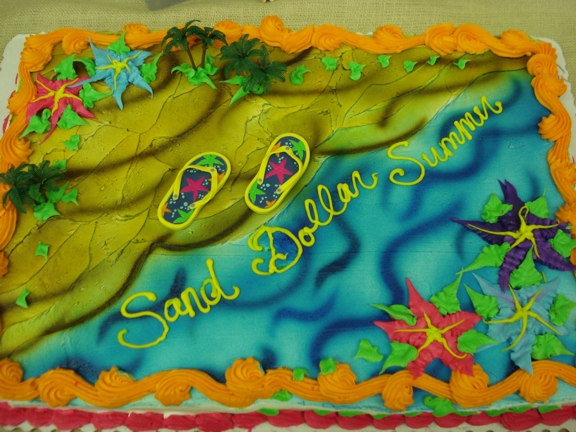 An amazing cake, made for the Midlothian, Virginia Mother Daughter book club when they were discussing Sand Dollar Summer!